Theater Address:
544 North Fairfax Boulevard
Review:
The impact of the mental illness known as agoraphobia on an American family is laid bare in Front Door Open, Tom Baum's engrossing drama which is now in a world premiere run at Greenway Court Theater.
The veteran actress Joanna Miles plays Eleanor, an elderly woman whose fear of the outside world is such that she has remained indoors for most of her married life. Miles gives a tour de force performance as the fearful, anxiety-ridden woman who still manages to retain flashes of her youthful vigor and wit. David Selby plays her husband Douglas, a successful surgeon who is coping with health issues of his own: namely, old age and incipient Parkinson's Disease. Douglas has tried his best to grit out his wife's bizarre behavior, but it's clear that the pressure has taken its toll, made him resentful and unhappy.
Complicating things for this tormented, quarrelsome couple is the return to the family fold of their daughter Gretchen (Anna Nicholas), who has just lost her job and her husband, and is in desperate need of shelter and support. Accompanying Gretchen is her teenaged daughter Thalia (Lizzy Rich), a precocious, somewhat bratty kid who has little patience for the outlandish behavior of her elders. Thalia does have one saving grace, though: she does all she can to persuade her grandma to step outside the house and rejoin the human race.
Director Asaad Kelada has the difficult task of orchestrating all this dysfunction and somehow allowing the humanity of the play to shine through. This he does, in a masterful way too. He is helped of course by the actors, a very skilled bunch, and by Tom Meleck's Broadway-worthy set and lighting design.
Together these admirable theatre artists make believable a modern family's desperate, heartbreaking struggle to rebuild their ruined lives.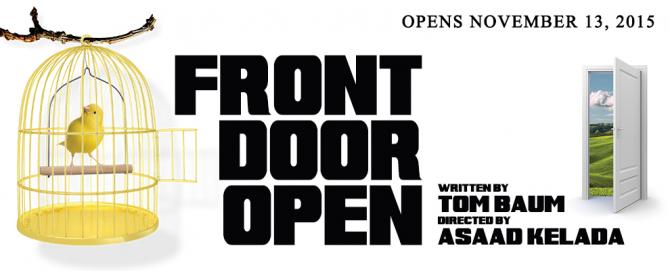 Cast:
Joanna Miles, David Selby, Anna Nicholas, Lizzy Rich
Technical:
Set/Light: Tom Meleck; Sound: Joseph "Sloe" Slawinski; Costumes: Betty Pecha Madden; Props: Phi Tran