Ended:
open run (as of April 2014)
Review:
Disney's new musical Aladdin, music by Alan Menken, lyrics by Howard Ashman and Tim Rice, book and additional lyrics by Chad Beguelin, begins with an overblown song and dance number with the tone and feeling of 1940's swing music, extravagantly well-costumed by Gregg Barnes, and continues giving us a kitsch-dazzle cartoon. Eventually, the story of a good-looking poor boy and petty thief (Adam Jacobs) in love with the beautiful daughter (Courtney Reed) of the Caliph unfolds among spectacular special effects that one might expect from Disney, including the best ending of any show on Broadway (courtesy of illusion Designer Jim Steinmeyer), scenic design by the best in the world— Bob Crowley, and lighted by the super Natasha Katz.
The most spectacular thing in the show is James Monroe Iglehart as the overweight, marvelously flexible singer/dancer/cavorter Genie. He's a sure Tony nominee (and probable winner) who gives spirit and joy to the whole production.
Full of anachronistic jokes, humor abounds in the show. The music becomes, at times, be-bop, and there are memorable songs like "Diamond in the Rough" and "Somebody's Got Your Back." There is more "performing" than acting in the show, and it can be off-putting early on, leaving us as merely spectators rather than participants, but in time it all gets to be fun.
Director/choreographer Casey Nicholaw seems to be filled with the ghost of Ziegfeld with dance numbers a combination of Rockettes and Las Vegas show, replete with pageantry and fantasy costumes. Some of his choreography is innovative; most is derivative. All of the large cast are fine singers and terrific dancers who well fill the stylized caricatures they play. As the house lights came up, the audience leaving the theater was happy and smiling.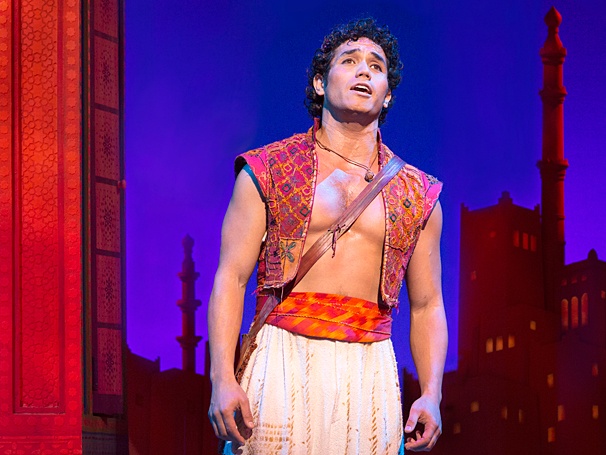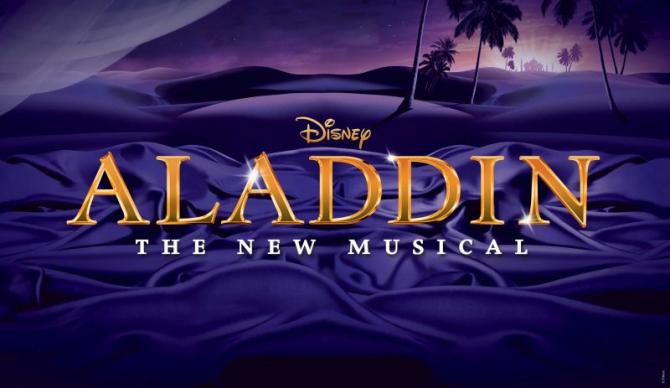 Other Critics:
TOTALTHEATER.COM Dave Lefkowitz 4/14 ?