Review:
Great music often has its roots in murder, betrayal and suicide. So says Tommy Smith, whose gutsy, blood-soaked drama, Fugue, is having its world premiere at the Atwater Village Theater. As directed by Chris Fields, head of the Echo Theater Company, Fugue is cleverly constructed. Three separate, passionate love stories take place at different times in history: 19th century Russia, early 20th century Vienna, and early 17th century Italy. Each story centers on a composer: namely, Piotr Tchaikovsky, Arnold Schoenberg and Carlo Gesualdo. To a man, they led tortured lives which were the result of unfortunate experiences with sex. At the same time, their agony, rage and shame fed their creative drive, inspiring them to write such immortal works as "1812 Overture" and "Suite for Piano."
Smith draws on history in each of his interwoven love stories. Tchaikovsky (Christopher Shaw) married an obsessed admirer, Antonina (Alana Dietze), despite being homosexual and in love with his nephew, Vladimir (Eric Keitel). Riddled with guilt, condemned by puritanical society, the great composer took his own life.
As for Schoenberg (Troy Blendell), this cantankerous and controversial Austrian caught his wife, Mathilde (Amanda Lovejoy Street) in the sack with Richard Gerstil (Jesse Fair), an artist friend. The marriage broke up; Mathilde and Richard lived together in sin; the seething, vengeful Schoenberg pounded out his 12-tone concertos-–and got his revenge when the alcoholic Richard eventually hung himself.
The last of Smith's triumverate, Carlo Gesualdo (Karl Herlinger), was an eccentric Italian nobleman who wrote avant-garde madrigals when he wasn't bedding local maidens. Then he married Donna Maria (Jeanne Syquia), his twice-widowed cousin, only to discover that she was having an affair with Duke Fabrizio (Justin Huen). Much blood was then spilled by Carlo, who in classic Shakespearean fashion suffers from fatal guilt after that.
Smith leavens his dark, brooding meditation on the mystery of creativity with large doses of wit and humor, mostly on the bawdy side. He also helps bring things to life by sometimes blending the action: at times the same lines are spoken simultaneously in all three of the separate stories, then amplified in counterpoint, with one voice following another, as in a fugue. The result is a play about music which becomes a piece of music itself.
Director Chris Fields manages to orchestrate this fiendishly difficult play with much finesse and skill, even though he has chosen to stage it on a near-bare stage. But his actors deliver superb performances and he has been aided immeasurably by Michael Mullen's lavish and evocative costumes.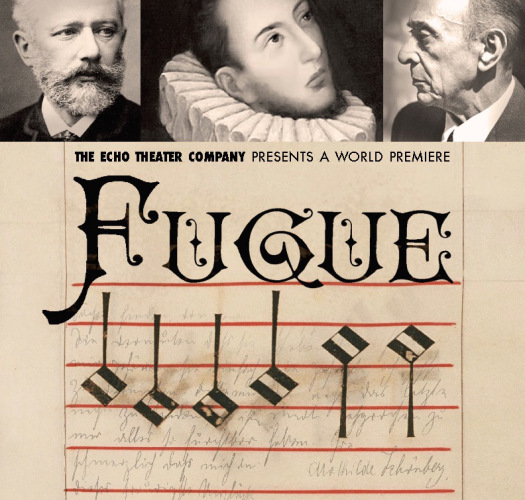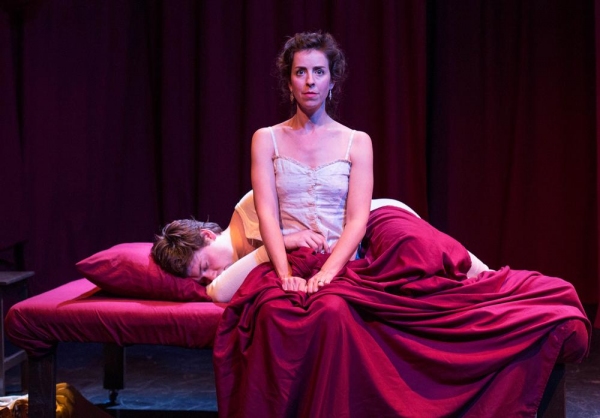 Cast:
Troy Blendell, Karl Herlinger, Christopher Shaw, Alana Dietze, Justin Huen, Amanda Lovejoy Street, Jesse Fair, Eric Keitel, Jeanne Syquia
Technical:
Set: Amanda Knehans; Costumes: Michael Mullen; Sound: Drew Dalzell; Lighting: Matt Richter; Production Stage Manager: Samantha McCan