Images: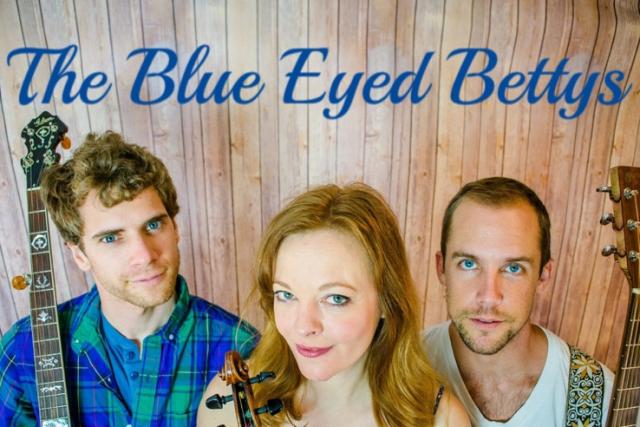 Theater:
Florida Studio Theater - Court Cabaret
Review:
All of "The Blue-Eyed Bettys" instrumentalists play string instruments. Three also sing and give bits of unsung narration. Those three all met at Florida Studio Theater, formed their group (whose name is not explained), and have been together since, mostly touring but based in New York City. "The Blue-Eyed Bettys" show now marks a kind of sentimental return to their beginnings.
The group established its sound, mostly bluegrass, with "Someone Like Me" after a "Grass Is Always Greener" harmony among friends. I can't vouch for the accuracy of their subsequent titles as I heard them, since both talking and singing everyone was over-miked both vocally and instrumentally.
Hearing the performers words enunciated better and lower would have better allowed judgment of their acting ability. Many of their songs are narratives. Perhaps the greatest exception to their sameness of arrangements and rhythms was "Time, Time, Time" in brief bits of effective slow motion.
Each of two times when there was variety of pitch and pacing got the audience clapping. These occurred at the end of Act I and near the start of Act II. Their most unusual song was about a loon, but it continued a sort of animal theme that began with one about a guinea pig. The group got more low-down with a lyric asking for "Three More Whiskeys."
Instrumental proficiency is the group's strength. At one time Daniel and Ben changed to each other's signature kind of instrument but the songs still sounded the same. Their dress is casual enough not to require a costumer. Lights, however, are obviously professionally designed.
Cast:
Daniel Emond (Banjo), Sarah Hund (Fiddle), Ben Mackel (Guitar), Kroy Presley (Bass Viol)
Technical:
Sound: Thomas Korp; Lighting: Bryce Benson, directed by Bruce Price