Subtitle:
The Farcical Confessions of a Nymphomaniac
Review:
Cocktales (Confessions of a Nymphomaniac) by Tjasa Ferme is a wild and crazy performance-art romp starring Ferme in which she outlines her sexual history -- a journey from virgin to gangbang that is raw, funny, and totally entertaining.
The dynamic Michelle Cox plays her psychiatrist/confessor, and four versatile men, Akash Bhasin, Scott Freeman, Andrew Arena and Rumando Kelley, tell life stories as other women, sing and are good comic foils. Kelley is good looking, has a great body, is a good actor and is loaded with charm (other than that, he's got nothing going for him). Accompanied by live music by Paul LaPlaca, with inspired direction with absurd innovation by Kira Simring, the sexy Ferme and her show will keep you laughing during and smiling afterwards.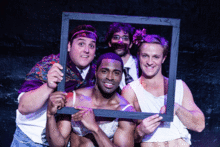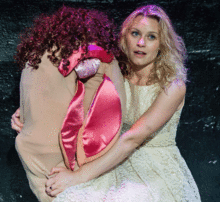 Cast:
Tjasa Ferme, Rumando Kelley, Andrew Arena, Scott Freeman, Michelle Cox, Akash Bhasin