Welcome to WHAT'S NEW on TotalTheater.com!
 Look here for the latest articles and reviews published on TotalTheater.com, the newest episodes of the Dave's Gone By radio program, and other activities sponsored by TotalTheater.
 Next Dave's Gone By radio show: 
500TH EPISODE SPECIAL!
Sat, March 7: 9am-5:21pm(MT) / 11pm-7:21pm(ET): live on uncradio.com, #500: "Indie 500" - Featuring: Classic moments from the years gone by of Dave's Gone By. Plus: Live Listener Call-Ins (970-351-1256), Top 5 countdowns, Rabbi Sol Solomon, a return visit with musician Christine Lavin, and much more!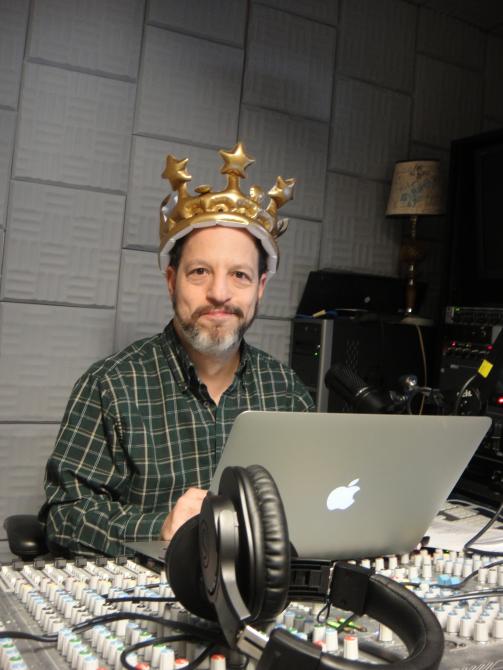 upcoming in March: musician Lisa Loeb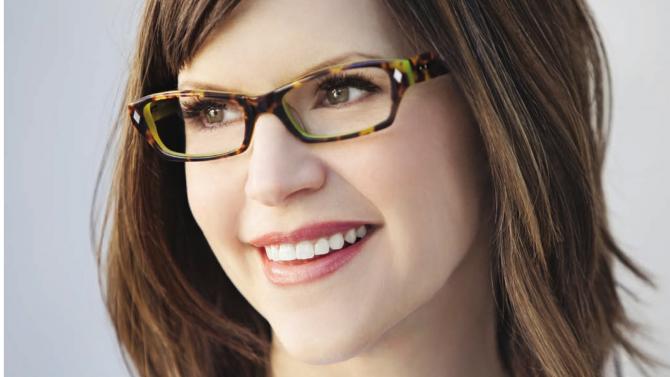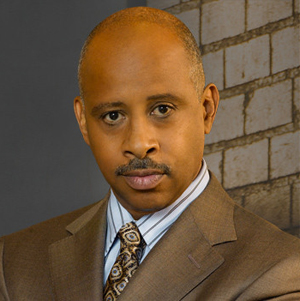 Listen to Dave's Gone By episode #499 ("Ruben on Wry"), aired 2/28/15 - Dave chats with Tony-winning actor Ruben Santiago-Hudson. Inside Broadway, Dylan (march), Greeley Crime Beat, Wretched Pun (hurricane), Saturday Segues (Hudson, #500), Dave Says Bye to Leonard Nimoy.
For Rabbi Sol Solomon, visit ShalomDammit.com
Performing Arts Insider, the bible of Broadway for 71 years, now has a Facebook page!

The Future of Theater (auth: Jack Lyons) 8/14
John Douglas Thompson: Articulating the Journey (auth: Charles Giuliano) 2/15
Risk and Resurrection: A Winter Theater Special from Chicago (auth: Mary Shen Barnidge) 1/15
Urbanite Theater Sets Sights on Downtown Sarasota (auth: Marie J. Kilker) 1/15
BROADWAY
Aladdin (New Amsterdam Theater, rev: Elizabeth Ahlfors) open run
Aladdin (New Amsterdan Theater, rev: Michall Jeffers) open run
Aladdin (New Amsterdam Theater, rev: Jeannie Lieberman) open run
Aladdin (New Amsterdam Theater, rev: Richmond Shepard) open run
Aladdin (New Amsterdam Theater, rev: Elyse Trevers) open run
Beautiful: The Carole King Musical (Stephen Sondheim Theater, rev: Edward Rubin) open run
Beautiful: The Carole King Musical (Stephen Sondheim Theater, rev: Jeannie Lieberman) open run
The Book of Mormon (Eugene O'Neill Theater, rev: Richmond Shepard) open run
Chicago (Ambassador Theater, rev: David Lefkowitz) open run
Constellations (Samuel J. Friedman Theater, rev: Michall Jeffers) to 3/15/15
Constellations (Samuel J. Friedman Theater, rev: Ed Rubin) to 3/5/15
The Curious Incident of the Dog in the Night-Time (Barrymore Theater, rev: Elizabeth Ahlfors) open run
The Curious Incident of the Dog in the Night-Time (Barrymore Theater, rev: Michall Jeffers) open run
The Curious Incident of the Dog in the Night-Time (Barrymore Theater, rev: Richmond Shepard) open run
A Gentleman's Guide to Love and Murder (Walter Kerr Theater, rev: Elizabeth Ahlfors) open run
A Gentleman's Guide to Love and Murder (Walter Kerr Theater, rev: Michall Jeffers) open run
A Gentleman's Guide to Love and Murder (Walter Kerr Theater, rev: Richmond Shepard) open run
A Gentleman's Guide to Love and Murder (Walter Kerr Theater, rev: Elyse Trevers) open run
Hedwig and the Angry Inch (Belasco Theater, rev: Michall Jeffers) open run
Honeymoon in Vegas (Nederlander Theater, rev: Michall Jeffers) open run
If/Then (Richard Rodgers Theater, rev: Michall Jeffers) to 3/22/15
If/Then (Richard Rodgers Theater, rev: Richmond shepard) to 3/22/15
It's Only a Play (Bernard B. Jacobs Theater, rev: Michall Jeffers) to 3/29/15
Kinky Boots (Al Hirschfeld Theater, rev: Elizabeth Ahlfors) open run
Kinky Boots (Al Hirschfeld Theater, rev: Scott Bennett) open run
Kinky Boots (Al Hirschfeld Theater, rev: Glenn Loney) open run
Kinky Boots (Al Hirschfeld Theater, rev: Richmond Shepard) open run
The Lion King (Minskoff Theater, rev: David Lefkowitz) open run
The Lion King (Minskoff Theater, rev: Ellis Nassour) open run
The Lion King (Minskoff Theater, rev: Simon Saltzman) open run
Mamma Mia! (Winter Garden Theater, rev: David Lefkowitz) open run
Mamma Mia! (Winter Garden Theater, rev: Jeannie Lieberman) open run
Mamma Mia! (Winter Garden Theater, rev: Richmond Shepard) open run
Matilda (Shubert Theater, rev: Elizabeth Ahlfors) open run
Matilda (Shubert Theater, rev: Richmond Shepard) open run
On the Town (Lyric Theater, rev: Michall Jeffers) open run
The Phantom of the Opera (Majestic Theater, rev: David Lefkowitz) open run
The Phantom of the Opera (Majestic Theater, rev: Jeannie Lieberman) open run
The Phantom of the Opera (Majestic Theater, rev: Ellis Nassour) open run
Wicked (Gershwin Theater, rev: Steve Cohen) open run
Wicked (Gershwin Theater, rev: David Lefkowitz) open run
Wicked (Gershwin Theater, rev: Richmond Shepard) open run
Wicked (Gershwin Theater, rev: Anne Siegel) open run
OFF-BROADWAY
Application Pending (Westside Theater, rev: Ed Rubin) to 4/19/15
Avenue Q (New World Stages, rev: David Lefkowitz) open run
Avenue Q (New World Stages, rev: Richmond Shepard) open run
Blue Man Group (Astor Place Theater, rev: David Lefkowitz) open run
Cronica de una muerte anunciada (Repertorio Espanol, rev: David Lipfert) open run
Fabulous! The Queen of New Musical Comedies (Times Square Arts Center, rev: Elizabeth Ahlfors) open run
Fabulous! The Queen of New Musical Comedies (Times Square Arts Center, rev: Richmond Shepard) open run
The Fantasticks (Snapple Center, rev: Richmond Shepard) open run
Fuerza Bruta (Daryl Roth Theater, rev: Richmond Shepard) open run
Gazillion Bubble Show (New World Stages, rev: Richmond Shepard) open run
My Son the Waiter (Stage 72, rev: Richmond Shepard) to 4/5/15
Rasheeda Speaking (The New Group at Pershing Square Signature Center, rev: Michall Jeffers) to 3/22/15
REGIONAL THEATER
The Amish Project (Milwaukee Rep, Milwaukee, WI, rev: Anne Siegel) to 3/22/15
The Beautiful Music All Around Us (Milwaukee Rep, Milwaukee, WI, rev: Anne Siegel) to 3/15/15
Both Your Houses (Asolo Rep, Sarasota, FL, rev: Marie J. Klker) to 4/12/15
Bye Bye Liver (Public House, Chicago, IL, rev: Mary Shen Barnidge) open run
Cupid has a Heart On (Stage 773, Chicago, IL, rev: Mary Shen Barnidge) open run
Dame Edna's Glorious Goodbye (CTG - Ahmanson Theater, Los Angeles, CA, rev: Willard Manus) to 3/15/15
Dividing the Estate (Raven Theater, Chicago, IL, rev: Mary Shen Barnidge) to 3/28/15
Fly (Florida Studio Theater, Sarasota, FL, to 4/4/15
Fugue (Echo Theater Company at Atwater Village Theater, Los Angeles, CA, rev: Willard Manus) to 3/22/15
A Kid Like Jake (About Face at Greenhouse, Chicago, IL, rev: Mary Shen Barnidge) to 3/15/15
Kiss Kiss Cabaret (Uptown Underground, Chicago, IL, rev: Mary Shen Barnidge) open run
Leaving Home (Ruskin Group Theater, Los Angeles, rev: Willard Manus) to 3/14/15
The Matchmaker (Asolo Rep, Sarasota, FL, rev: Marie J. Kilker) to 4/11/15
Mickle Street (Walnut Street, Philadelphia, PA, rev: Steve Cohen) to 3/8/15
Never Marry a Girl with Cold Feet (Florida Studio Theater, Sarasota, FL, rev: Marie J. Kilker) to 6/7/15
A Nice Indian Boy (Rasaka Theater at the Biograph, Chicago, IL, rev: Mary Shen Barnidge) to 3/8/15
The Night Alive (Geffen Playhouse, Los Angeles, CA, rev: Willard Manus) to 3/15/15
The Price (Mark Taper Forum, Los Angeles, CA, rev: Willard Manus) to: 3/22/15
Reborning (Fountain Theater, Los Angeles, CA, rev: Willard Manus) to 3/15/15
Red (Redtwist Theater, Chicago, IL, rev: Mary Shen Barnidge) to 3/8/15
The Second City: Panic on Cloud 9 (Second City, Chicago, IL, rev: Mary Shen Barnidge) open run
Serrano (Matrix Theater, Los Angeles, CA, rev: Willard Manus) to 3/29/15
Sons of the Prophet (Blank Theater, Los Angeles, CA, rev: Willard Manus) to 3/15/15
[title of show] (FSU - Asolo Rep, Sarasota, FL, rev: Marie J. Kilker) to 3/8/15
Train to Zakopane (Rainbow at Edgemar Center, Santa Monica, CA, rev: Willard Manus) to open run
Under the Skin (Arden Theater, Philadelphia, PA, rev: Steve Cohen) to 3/15/15
Wicked (tour at Pantages Theater, Los Angeles, CA, rev: Willard Manus) to 3/15/15
INTERNATIONAL THEATER
The Enchanted Garden of Love (La Comedie Italienne, Paris, France, rev: Marie J. Kilker) to Summer 2015
How to Become Parisian in One Hour (Theatre des Nouveautes, Paris, France, rev: Marie J. Kilker) open run
Macbeth (Theatre du Soleil, Vincennes, France, rev: Marie J. Kilker) open run