Welcome to WHAT'S NEW on TotalTheater.com!
 Look here for the latest articles and reviews published on TotalTheater.com, the newest episodes of the Dave's Gone By radio program, and other activities sponsored by TotalTheater.
 Next Dave's Gone By radio show: 
Sat, Sept. 5, 2015: 9am-noon(MT) / 11am-2pm(ET): live on uncradio.com, #525: "TBA" - Featuring: Greeley Crimes & Old Times, Inside Broadway, The Wretched Pun of Destiny, Saturday Segues (Loudon Wainwright III, In the News), Dylan - Sooner & Later (love under tempest), and more!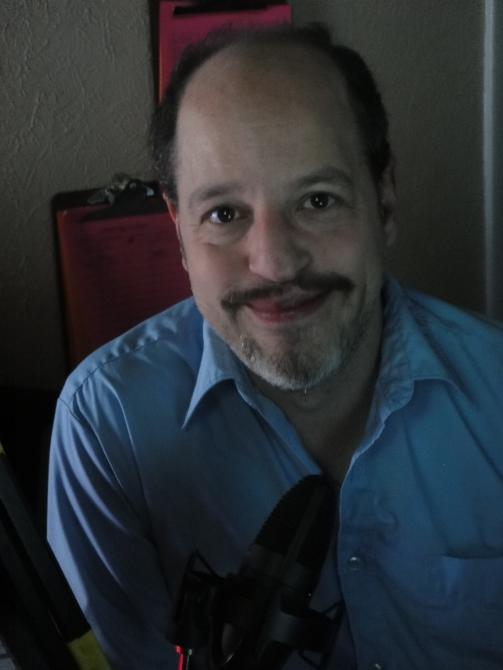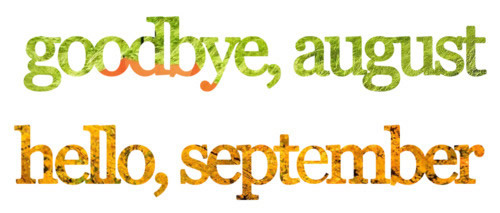 Listen to Dave's Gone By episode #524 ("Shleptember"), aired 8/29/15 – Featuring: Inside Broadway, Saturday Segues (Lewis Black, In the News), Wretched Pun (noodles), Dylan – Sooner & Later (modern highway), Greeley Times.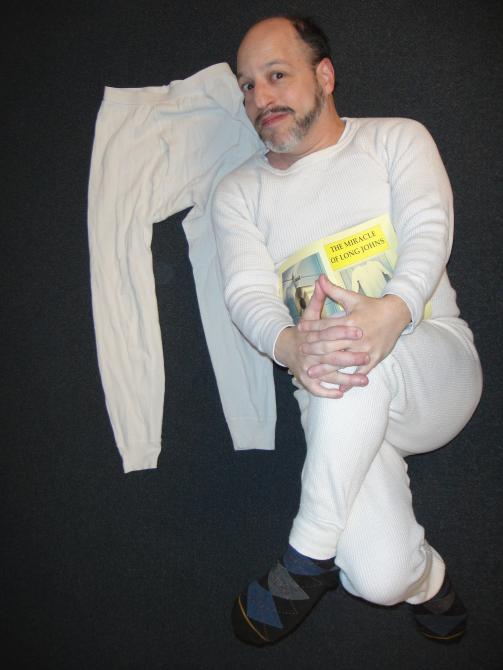 Please come see Dave Lefkowitz's solo comedy, The Miracle of Long Johns, at the Boulder and United Solo Fringe Festivals, and help bring the show to other places, too!: indiegogo.com
For Rabbi Sol Solomon, visit ShalomDammit.com
Performing Arts Insider, the bible of Broadway for 71 years, now has a Facebook page!

Actors' Equity Shakes Up Los Angeles Theater Scene (auth: Willard Manus) 4/15
A Chat with Williamstown Theater Festival Artistic Director Mandy Greenfield (auth: Charles Giuliano) 5/15
Chicago Summer Theater Special (auth: Mary Shen Barnidge) 5/15
The Contentious and Fascinating John Patrick Shanley (auth: Charles Giuliano) 4/15
The Larry Kramer Story - A Documentary Made in Love & Anger (auth: Ellis Nassour) 6/15
Take Home Broadway - on Disc! (auth: Ellis Nassour) 6/15
BROADWAY
Aladdin (New Amsterdam Theater, rev: Elizabeth Ahlfors) open run
Aladdin (New Amsterdan Theater, rev: Michall Jeffers) open run
Aladdin (New Amsterdam Theater, rev: Jeannie Lieberman) open run
Aladdin (New Amsterdam Theater, rev: Richmond Shepard) open run
Aladdin (New Amsterdam Theater, rev: Elyse Trevers) open run
An American in Paris (Palace Theater, rev: Michall Jeffers) open run
Beautiful: The Carole King Musical (Stephen Sondheim Theater, rev: Edward Rubin) open run
Beautiful: The Carole King Musical (Stephen Sondheim Theater, rev: Jeannie Lieberman) open run
The Book of Mormon (Eugene O'Neill Theater, rev: Richmond Shepard) open run
Chicago (Ambassador Theater, rev: David Lefkowitz) open run
The Curious Incident of the Dog in the Night-Time (Barrymore Theater, rev: Elizabeth Ahlfors) open run
The Curious Incident of the Dog in the Night-Time (Barrymore Theater, rev: Michall Jeffers) open run
The Curious Incident of the Dog in the Night-Time (Barrymore Theater, rev: Richmond Shepard) open run
Finding Neverland (Lunt-Fontanne Theater, rev: Michall Jeffers) open run
A Gentleman's Guide to Love and Murder (Walter Kerr Theater, rev: Elizabeth Ahlfors) open run
A Gentleman's Guide to Love and Murder (Walter Kerr Theater, rev: Michall Jeffers) open run
A Gentleman's Guide to Love and Murder (Walter Kerr Theater, rev: Richmond Shepard) open run
A Gentleman's Guide to Love and Murder (Walter Kerr Theater, rev: Elyse Trevers) open run
Hedwig and the Angry Inch (Belasco Theater, rev: Michall Jeffers) open run
The King and I (LCT - Vivian Beaumont Theater, rev: Michall Jeffers) open run
Kinky Boots (Al Hirschfeld Theater, rev: Elizabeth Ahlfors) open run
Kinky Boots (Al Hirschfeld Theater, rev: Scott Bennett) open run
Kinky Boots (Al Hirschfeld Theater, rev: Glenn Loney) open run
Kinky Boots (Al Hirschfeld Theater, rev: Richmond Shepard) open run
The Lion King (Minskoff Theater, rev: David Lefkowitz) open run
The Lion King (Minskoff Theater, rev: Ellis Nassour) open run
The Lion King (Minskoff Theater, rev: Simon Saltzman) open run
Mamma Mia! (Winter Garden Theater, rev: David Lefkowitz) to 9/5/15
Mamma Mia! (Winter Garden Theater, rev: Michall Jeffers) to 9/5/15
Mamma Mia! (Winter Garden Theater, rev: Jeannie Lieberman) to 9/5/15
Mamma Mia! (Winter Garden Theater, rev: Richmond Shepard) to 9/5/15
Matilda (Shubert Theater, rev: Elizabeth Ahlfors) open run
Matilda (Shubert Theater, rev: Richmond Shepard) open run
On the Town (Lyric Theater, rev: Michall Jeffers) open run
The Phantom of the Opera (Majestic Theater, rev: David Lefkowitz) open run
The Phantom of the Opera (Majestic Theater, rev: Jeannie Lieberman) open run
The Phantom of the Opera (Majestic Theater, rev: Ellis Nassour) open run
Something Rotten! (St. James Theater, rev: Steve Cohen) open run
Something Rotten! (St. James Theater, rev: Michall Jeffers) open run
The Visit (Lyceum Theater, rev: Richmond Shepard) open run
Wicked (Gershwin Theater, rev: Steve Cohen) open run
Wicked (Gershwin Theater, rev: David Lefkowitz) open run
Wicked (Gershwin Theater, rev: Richmond Shepard) open run
Wicked (Gershwin Theater, rev: Anne Siegel) open run
OFF-BROADWAY
Avenue Q (New World Stages, rev: David Lefkowitz) open run
Avenue Q (New World Stages, rev: Richmond Shepard) open run
Blue Man Group (Astor Place Theater, rev: David Lefkowitz) open run
Cronica de una muerte anunciada (Repertorio Espanol, rev: David Lipfert) open run
The Fantasticks (Snapple Center, rev: Michall Jeffers) open run
The Fantasticks (Snapple Center, rev: Richmond Shepard) open run
Fuerza Bruta (Daryl Roth Theater, rev: Richmond Shepard) open run
Gazillion Bubble Show (New World Stages, rev: Richmond Shepard) open run
My Son the Waiter (Stage 72, rev: Richmond Shepard) open run
The 39 Steps (Union Square Theater, rev: Elizabeth Ahlfors) open run
REGIONAL THEATER
Backward in High Heels (Westchester Broadway Theater, Elmsford, NY, rev: Michall Jeffers) to 9/20/15
The Boy from Oz (Stage 773, Chicago, IL, rev: Mary Shen Barnidge) to 8/30/15
Bye Bye Liver (Public House, Chicago, IL, rev: Mary Shen Barnidge) open run
Cafe Society (Odyssey Theater, Los Angeles, CA, Willard Manus) to 10/11/15
Chicago's Role in the Crime of the Century (Broadcast Museum, Chicago, IL, rev: Mary Shen Barnidge) to 11/8/15
Cupid has a Heart On (Stage 773, Chicago, IL, rev: Mary Shen Barnidge) open run
The Dueling Gentlemen (Silent Theater at Athenaeum, Chicago, IL, rev: Mary Shen Barnidge) to 9/20/15
Isaac's Eye (Urbanite Theater, Sarasota, FL, rev: Marie J. Kilker) to 9/6/15
Kiss Kiss Cabaret (Uptown Underground, Chicago, IL, rev: Mary Shen Barnidge) open run
Last Train to Nibroc (Haven at Theater Wit, Chicago, IL, rev: Mary Shen Barnidge) to 9/6/15
Patchwork Drifter (Babes with Blades at City Lit, Chicago, IL, rev: Mary Shen Barnidge) to 9/26/15
The Swingaroos (Florida Studio Theater, Sarasota, FL, rev: Marie J. Kilker) to 9/20/15
   INTERNATIONAL THEATER
The Adventures of Pericles (Stratford Festival, Ontario, Canada, rev: Herbert M. Simpson) to 9/19/15
Carousel (Stratford Festival, Ontario, Canada, rev: Herbert M. Simpson) to 10/11/15
The Diary of Anne Frank (Stratford Festival, Ontario, Canada, rev: Herbert M. Simpson) to 10/10/15
The Enchanted Garden of Love (La Comedie Italienne, Paris, France, rev: Marie J. Kilker) to Summer 2015
Hamlet (Stratford Festival, Ontario, Canada, rev: Herbert M. Simpson) to 10/11/15
How to Become Parisian in One Hour (Theatre des Nouveautes, Paris, France, rev: Marie J. Kilker) open run
The Physicists (Stratford Festival, Ontario, Canada, Herbert M. Simpson) to 9/20/15
She Stoops to Conquer (Stratford Festival, Ontario, Canada, rev: Herbert M. Simpson) to 10/10/15
The Sound of Music (Stratford Festival, Ontario, Canada, rev: Herbert M. Simpson) to 10/18/15
The Taming of the Shrew (Stratford Festival, Ontario, Canada, rev: Herbert M. Simpson) to 10/10/15
Walking the Tightrope (Edinburgh Fringe Festival, Scotland, rev: Willard Manus) to 8/31/15